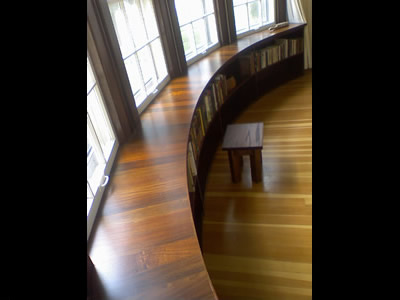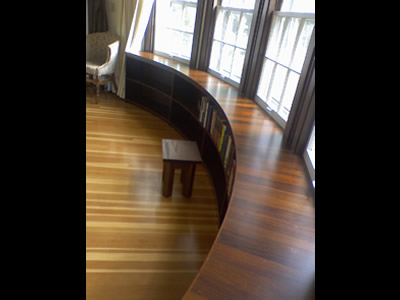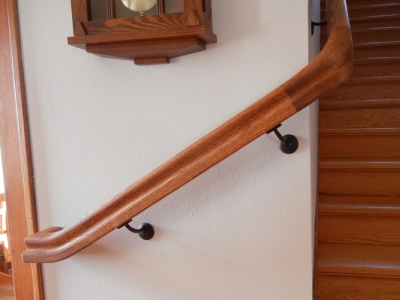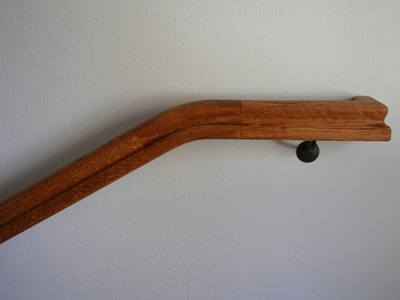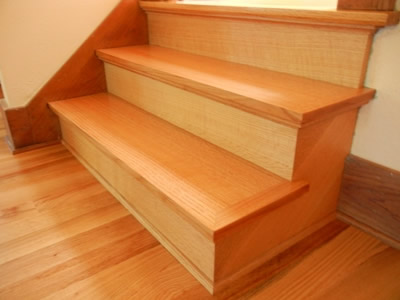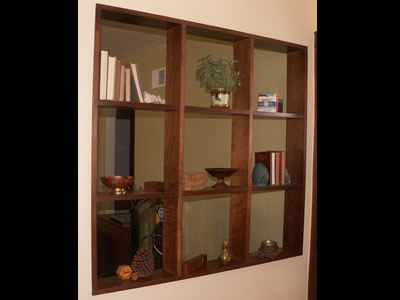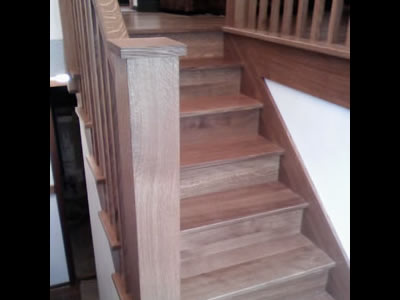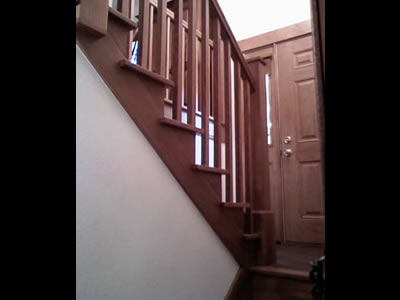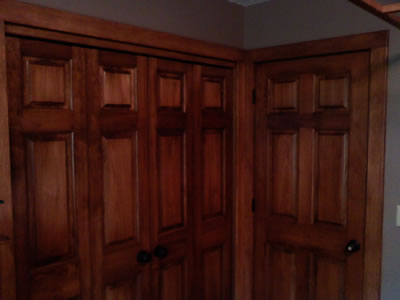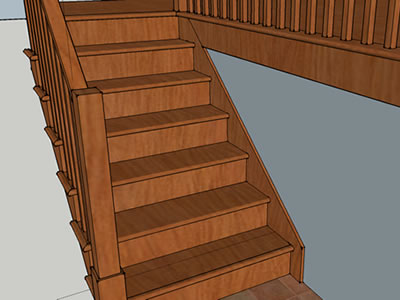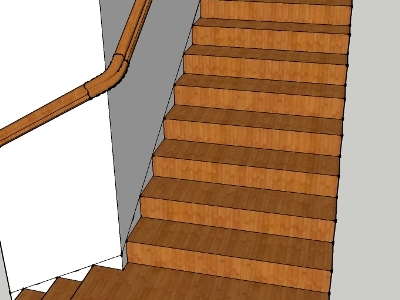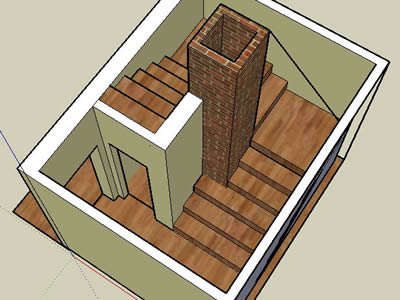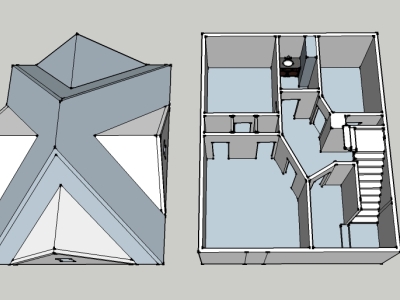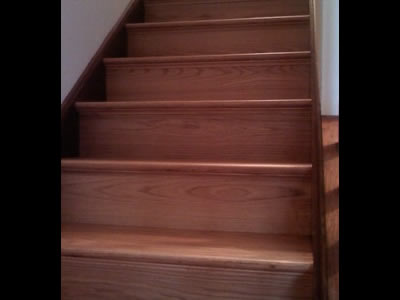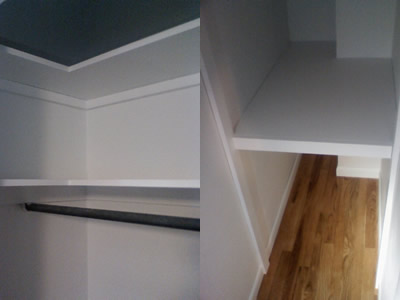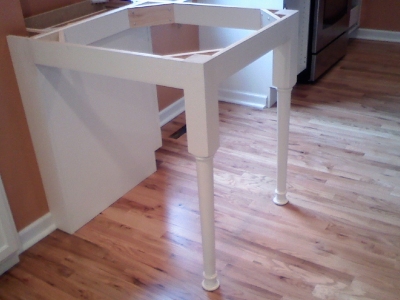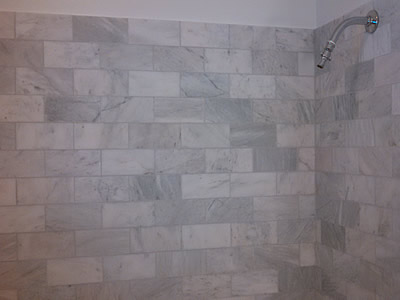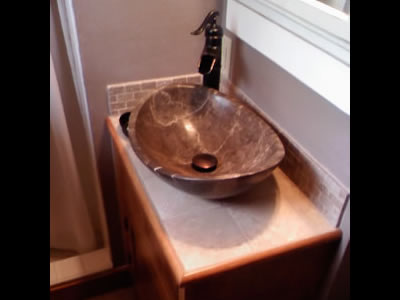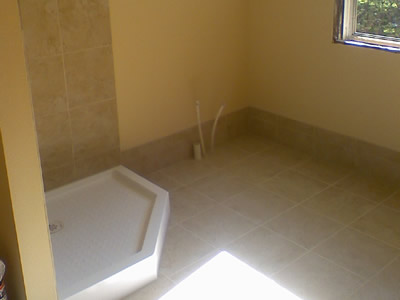 While I do specialize in wood floors, I am also an experienced remodeler. If you need anything else done I would be glad to help. Hanging doors, trimwork, tile, odd jobs, you name it and I've probably done it.
I have a full woodshop including a shaper and two molding machines which are capable of making just about any trim you may need to match your existing trim.
Take a look at some of the unique pieces I've built as well as sample 3-D models I use to show you the options you have to improve your home!
Here is a separate writeup on how to make a wreath/tangent handrail